Today's ophthalmologist uses OCT on a daily basis.  Without OCT, the early and accurate diagnosis of retinal problem, anterior issues, infections, AMD (age-related macular degeneration) and many other eye ailments would be much more difficult, and more people might lose their sight.  Two-dimensional and three-dimensional imaging of the eye vividly illustrates many of the most common and the most destructive diseases.
Laser implications:
The Insight laser's fast measurement speed reduces movement blurring and supports high-definition 3D imaging.  The long coherence length allows imaging over a longer distance. Importantly, the rapidly declining price supports broader adoption of ophthalmic OCT worldwide (and higher profit margins for OCT suppliers).  Several of the Insight laser's key features are a good fit for ophthalmic applications.
Additional general information:
Additional technical information: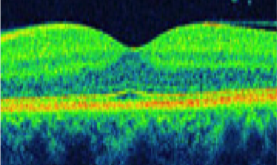 OCT provides ophthalmologists
details views of the interior eye.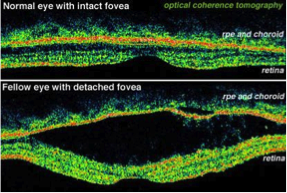 With OCT, ailments such as age-related macular
degeneration (AMD) are easier to diagnose.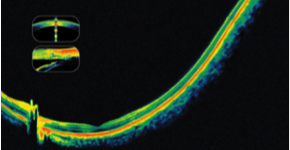 OCT can help with a diagnosis if there is
a complication following LASIK eye surgery.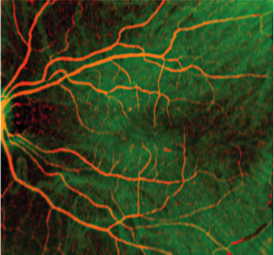 Detailed view of
capillaries in the eye.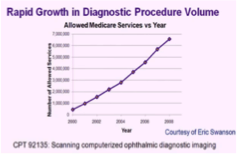 The number of diagnostic opthalmic OCT
procedures continue to grow substantially.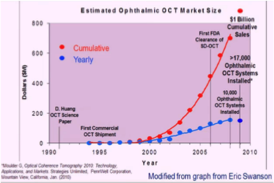 Ophtalmic OCT market size
is $1B/year.